Fatal Crash Victim Identified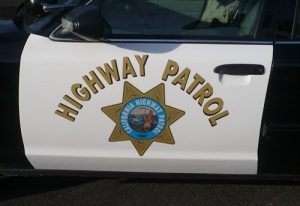 CHP Patrol Car Logo

View Photos
Farmington, CA – The Stanislaus County Coroner has released the name of an Angels Camp man that died in a two-vehicle crash near Farmington last week.
61-year-old Abraham Julian Sanchez of Angels Camp suffered major injuries in the wreck that happened during dusk at the intersection of Highway 4 and Milton Road. As previously reported, officials with the Merced Unit of the CHP say a 2010 Chrysler Town & Country van, driven by a 16-year-old female from Winton, was headed southbound on Milton Road and pulled out in front of Sanchez heading eastbound on the highway in a 2011 Toyota Sienna. The two vans collided. The force of the impact sent both vehicles smashing into an electrical box and barbed-wire fence on the southeast corner of the intersection, according to the CHP.
The Stanislaus County Coroner says Sanchez died from the steering wheel crushing his chest causing complications to his heart. The van driver and her three teenage passengers suffered minor injuries. Alcohol or drugs were not a factor in the crash, according to the CHP.