Study Session On Medical Marijuana Cultivation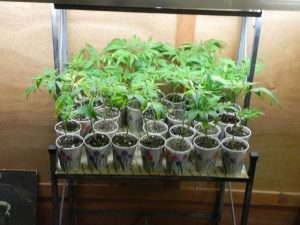 Marijuana Plants

View Photos
San Andreas, CA — Calaveras County is developing an ordinance related to medical marijuana cultivation.
A study session is scheduled for Tuesday where the board will give staff members direction and input. Several agencies have been working collectively in the county to draft the basic framework for an ordinance, including the County Counsel's office, District Attorney, Environmental Health, Public Health, and the Sheriff. It is noted that nothing will be finalized at Tuesday's session.
Once the Supervisors give input, and the draft is completed, it would go before the Planning Commission, and then the Supervisors. Tuesday's meeting starts at 9am at the Government Center in San Andreas.
Update: On April 15 Calaveras voted to table the issue.
Update: The State of California passed three laws to regulate medical marijuana on October 9, 2015.