Many 2nd Saturday In April Events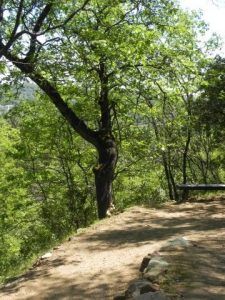 Dragoon Gulch

View Photos
Several Mother Lode Events held this weekend will get you moving, socializing and supporting plants and animals and more. It is a Tuolumne County Master Gardeners Open Garden Day and the Home and Garden Show at the Mother Lode Fairgrounds. Both provide free parking, plus shuttle to the fairgrounds and free admission. There is a Seed Saving Workshop Saturday out at the Catholic Worker Farm, in Sheep Ranch.
Enjoy some great dancing at the Sonora High School Gym at the Bhangra (Indian dance) Clinic to Raise Money for Indian Orphans. Another arts and entertainment events will be held by Sierra Repertory Theater's Jr. Spring Workshop: Improv and Playwriting or Intro to Technical Theatre. On Saturday Stage 3 Theater will Showcasing 3 Generations of Mother Lode Singer-Songwriters.
If you love animals the Calaveras Human Society Thrift store is offering a Canine Nail Trimming Clinic and at Mother Lode Ranch you can go enjoy the Bark-n-BBQ
Sunday there are events as well. Enjoy breakfast with Camp Golden Timbers at the Sonora Elks Lodge then go for a run or walk in the Dragoon Gulch 5K family fun run/walk.
Later Sunday celebrate the arts by attending a Benefit Poetry Party for Levi Lowe, CA Poetry Out Loud Champion and/or listen to Julie Sieben in the St. James Concert Series.
Wednesday is April 15th, Tax Day, and ATCAA has been offering Free Tax Preparation. The next two Saturdays are absolutely filled with dozens of great events.