Marijuana Top Issue On Sonora Council's Agenda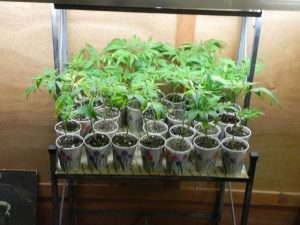 Marijuana Plants

View Photos
Sonora, CA – The Sonora City Council will discuss a proposed state medical marijuana distribution bill.
At its Monday, April 6 meeting, members will vote on whether to approve drafting a Letter of Support for AB266.  Democrat Assemblymember Ken Cooley of Sacramento authored the bill.  Agenda documents state the measure "establishes a responsible framework for marijuana distribution that upholds local control, squarely addresses public safety concerns, and includes important health and safety requirements."
Some details of the bill include the establishment a Bureau of Medical Marijuana Regulation; conditional licenses subject to the restrictions of the local jurisdiction; and an outline of provisions for the transportation, testing, and distribution of medical marijuana.  Additionally, the bill would require a background check on license applicants and require license holders to sign a truth statement of their condition, under penalty of perjury and a $35,000 for any violation.
The meeting begins at 5 p.m. at City Hall, 94 North Washington Street in Sonora.
Update from the April 6th meeting: Bill McManus, Coordinator for Citizens Against Legalizing Marijuana (CALM) spoke out against approving the letter and city resident Don Nessl spoke in favor.
Councilmember Bill Canning stated that he could not support the
letter at this point, and asked for City Attorney Byron Smith's opinion on AB 266. Attorney Smith stated he would like to research the effect that AB 266 would have on the City's ability for more local control.
The letter passed four to one with Canning against.
Update: The State of California passed three laws, including AB266, to regulate medical marijuana on October 9, 2015.