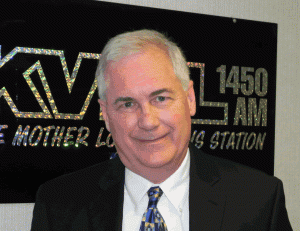 Tom McClintock

View Photos
Sonora, CA – In an attempt to avoid what he has called a "human tragedy" of the feds making, Mother Lode Congressman Tom  McClintock literally phoned the Bureau of Reclamation's head asking him to halt any April water releases.
McClintock says he is troubled by the fact that New Melones Reservoir is only one-quarter full, already a dangerously low level for the start of the dry season, and the water releases threaten to deprive residents of Calaveras County of their drinking water supply.  As reported last month, McClintock is referring to the possibility of two irrigation districts drawing down the waters of Lake Tulloch to supply drought relief to the reservoir, which could leave some 2,400 Copperopolis residents without water.
McClintock has also been critical of releasing the water for environmental reasons stating that humans should come before fish. This week, he discussed his concerns with Bureau of Reclamation Commissioner Estevan Lopez by telephone and in a follow up letter Congressman McClintock warned, "If you release this water for fish now and the human population of Copperopolis and surrounding communities runs dry as a result – it will be an entirely avoidable human tragedy of your own making."
View the entire letter sent to Commissioner Lopez here (Lopez Letter).