Suspects ID'd In Sonora Motel Scuffle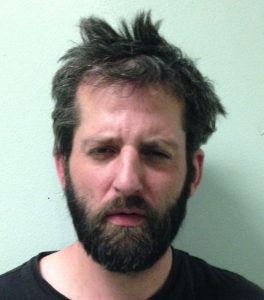 Christopher Teter
Sonora, CA –   The Sonora PD has released the names of the couple that attacked  two officers doing a welfare check on a 5 month old baby.
As reported yesterday, just after noon, officers were at the Inns of California working on another case, when motel management asked them to check on that baby in one of the rooms saying the parents appeared to be intoxicated.
Once inside the room, officers began to question the baby's parents Christopher Teter, 39, and Cristin Teter, 33, both Sonora transients, when investigators say Cristin charged one of the female officers, attempting to hit her.
The officers grabbed Cristin and while they were trying to restrain her on a bed, Christopher jumped in attempting to pull the officers off Cristin. As officers then tried to put handcuffs on Christopher, investigators say Cristin took the baton out of one of the officer's duty belts and started hitting him with it. After being struck two to three times, the officer pepper sprayed her.
Several officers carried both parents in handcuffs out of the motel room as can be seen on the exclusive video to the upper left. Police report Cristin damaged a patrol car while she was being put into the back seat.
Cristin is charged with felony assault on an officer with a deadly weapon, felony resisting an officer with force and violence, felony taking a non-firearm weapon from an officer, and felony child endangerment. Christopher is facing felony child endangerment, misdemeanor obstructing an officer, and an outstanding warrant charge.
The baby has been turned over to Child Welfare Services. One officer suffered minor injuries in the attack.