Attorneys Arguing For Fowler's Release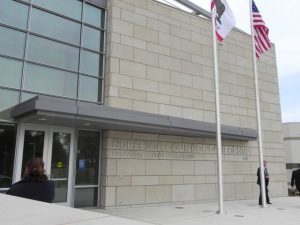 Calaveras County Superior Court

View Photos
San Andreas, CA — A judge could decide today whether the brother of Leila Fowler should be released prior to his May trial.
8-year-old Leila Fowler was found dead in her Valley Springs area home in April of 2013. The Calaveras County Sheriff's Office reports that she died from multiple stab wounds. Her now 14-year-old brother, Isiah, was charged in connection to her death. Fowler's Sacramento based attorney, Steve Plesser, filed a motion this week asking that the brother be released from custody in light of new evidence. He argues that there is reason to believe the knife found in the home that was allegedly used in the assault, does not match up with the stab wounds. He also argues that DNA found on one of Leila Fowler's hairs is of an unknown person, not her brother's, which could back up the brother's story that an intruder came in and killed Leila. The brother has been in a juvenile detention facility for nearly two years, as the case goes through the legal process. He is scheduled to be back in a San Andreas courtroom later today for a hearing.
Last week, Calaveras County Sheriff Gary Kuntz stated to myMotherlode.com that he remains confident that his office arrested the right person.