Sounding The Alarm On Healthcare Costs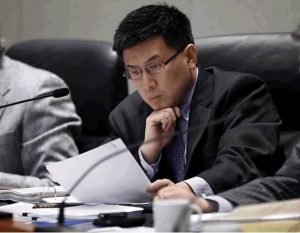 State Treasurer John Chiang

View Photos
Sacramento, CA – An 11% jump in the state's unfunded obligation to pay for the health and dental care of retired state government workers will now cost nearly $72 billion.
State Controller John Chiang on Tuesday issued a report that included a proposed five-year plan to start pre-funding the benefit.
According to the report, employees' longer life spans are one reason the cost has skyrocketed by $24 billion over the past eight years.
"The price tag associated with providing healthcare to retired state workers has quietly grown to rival or even eclipse the funding gap associated with public pensions," said Chiang.  "While important steps have recently been taken to properly fund the State's pension obligations, we remain dangerously complacent about a liability that has grown by a stunning $24 billion in just the past eight years.  If we continue to do nothing, we will be sowing the seeds of a future crisis."
To view the full report click here.