EDA Appoints New Board Member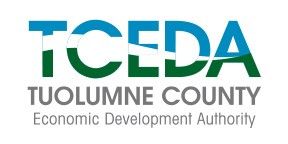 Tuolumne County Economic Development Authority

View Photos
Sonora, CA — A new member will join the Tuolumne County Economic Development Authority Board of Directors.
The board has voted in Dave Thoeny as the newest member.
The EDA is a joint effort between the City of Sonora and Tuolumne County. The Board is comprised of two county Supervisors (John Gray and Evan Royce), two City Councilmembers (Bill Canning and George Segarini), and three at-large members (Jim Gianelli, Barry Hillman and now Thoeny). The group's Executive Director is Larry Cope.
We reported last month that 10 candidates initially submitted applications for the open seat.
EDA Director Cope says, "Dave Thoeny's background is in Silicon Valley, and he has worked for a number of technology firms in the Bay Area. He came to Tuolumne County in 2013 to become a full-time resident."
Thoeny has 25-plus years of industry experience with multinational corporations, such as EMC ², Documentum and MDL Information Systems. He has a BS in Business Administration from the Marshall School of Business at USC.