Top Transportation Topics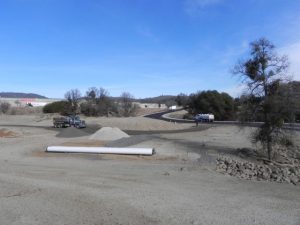 Old Wards Ferry Road Law and Justice Center Property

View Photos
Sonora, CA — Buying land and reviewing design plans for smooth travel to and from the new Law and Justice Center are issues the Tuolumne County Transit  Agency  (TCTA) will take up at its meeting tomorrow.
The agency will decide whether to purchase the .24+ acres of land on the Law and Justice Center property located at the corner of Old Wards Ferry Road and Hwy 108 from the county for $250,000.  The land will be used for a bus transfer station.   The agency will also review the architectural design plans for the center related to that transit facility, Justice Center Drive, and an access road to the new jail for $248,800.  You can click here to view an earlier story regarding the land and transit facility.
There will also be a yearly report on the Yarts Bus Service for 2014.  YARTS stands for Yosemite Area Regional Transportation Service and has a stop in Sonora to take visitors to the park.
Tomorrow's TCTA meeting starts at 3 p.m. in the Board of Supervisors Chambers located at 2 South Green Street (4th Floor) in Sonora.  It is open to the public.
For a recent story on the county's attempts to secure additional money from the state to pay for the new jail, click here.