Parking And Visitors Bureau On Agenda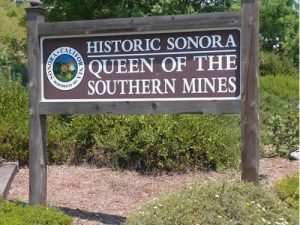 City Of Sonora

View Photos
Sonora, CA — The Sonora City Council will have the final reading and vote on proposed changes to traffic and parking regulations.
Notably, the city is looking to prohibit people from leaving cars for sale on public or private property, without permission. The city is also making amendments to the 72 hour parking rules. Click here to read an earlier story with more details.
In addition, the city will hear the annual report from the Tuolumne County Visitors Bureau from outgoing Executive Director Nanci Sikes and incoming Executive Director Lisa Mayo. The Council will also discuss an addendum to the lease agreement between the city and the Visitors Bureau, for the property at 542 Stockton Road.
Also, the City will vote whether to declare this month as "Arts and Humanities Month" in Sonora. Tonight's meeting starts at 5pm at City Hall.