Mixed Reviews Of Medical Propositions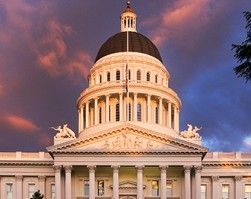 Capitol

View Photos
Sacramento, CA — California will vote on two ballot measures related to healthcare. A new Field Poll shows only one measure has early support.
Proposition 45 would give the State Insurance Commissioner more oversight when it comes to regulating health insurance rates. The poll found that 41% of likely voters are in favor, 26% are opposed, and 33% are undecided.
Proposition 46 would increase the $250K cap on medical malpractice lawsuits. It would also subject doctors to random drug tests. 34% of likely voters are in support, 37% are opposed and 29% are undecided.