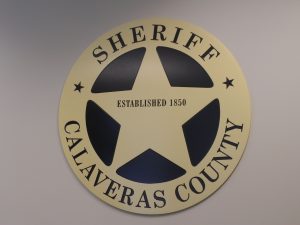 Sheriff Calaveras County

View Photos
Valley Springs, CA — Calaveras County Sheriff's Officials release new details regarding a six-grade girl being approached by suspicious men allegedly asking her to leave with them.  As we reported yesterday, the incident happened at 7:15 am at Valley Springs Elementary School. Investigators say the males claim they were only teasing the 10-year-old female when they talked to her and other female classmates in front of a multi-purpose room at the school.
"They were high school students waiting for their school bus," says Sgt. Anthony Eberhardt Spokesperson for the Sheriff's Department.  "They denied asking the female to come with them. The ages of the teens were 16, 18 and 19."
Eberhardt revealed originally one of the males was reported to have been drinking a beer, but he says it was actually a root beer bottle. He also says, "The high school students admitted to joking with the girls about being new six graders, but denied gesturing to the girls to come with them."
The males were counselled on their behavior in the incident according to Eberhardt. He says the case has been forwarded to the District Attorney's Office for possible charges, which could include Annoying a Child under the Age of 18.