Mokelumne River Designation Unlikely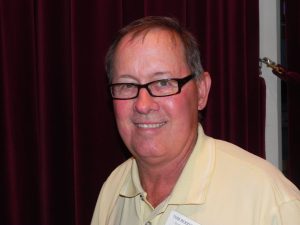 Senator Tom Berryhill

View Photos
Calaveras County, CA — A proposal to designate a stretch of the Mokelumne River as "Wild and Scenic" failed to pass out of the critical Assembly Appropriations Committee yesterday, signaling that it has a very difficult chance of being approved this session.
"That's not to say that in the 11th hour, in the next couple of weeks, they won't gut and amend something and try to sneak it in," says Senator Tom Berryhill, who has been adamantly opposed to the legislation, because he says it would make it more difficult for development and/or future water storage projects. "Nothing surprises me up at that place (Sacramento) anymore. If there's a leader that needs a vote to stay in power, or a favor, anything can happen."
The proposal was endorsed by the Calaveras County Board of Supervisors, but opposed by the Calaveras County Water District.
The legislation was introduced by Senator Loni Hancock of Berkeley, who has said it would protect a 37-mile stretch of the Mokelumne River. Berryhill says he felt "blindsided" when it was first proposed because it impacts his district, but was introduced by a Senator based in the Bay Area.