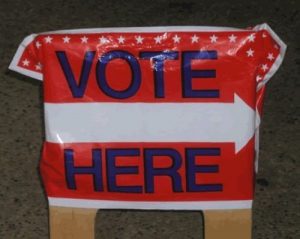 Election Sign

View Photos
Sonora, CA — The number of candidates on the November ballot has jumped now that the final deadline to file papers has passed.
All paperwork for candidates had to be filed by 5 pm last night at the Tuolumne County Elections office.
One race that saw a notable hike in the number of candidates is the Tuolumne Utilities District Board of Directors.  There are three seats open and eleven candidates vying to become Directors.  The seats are public service positions with the Directors getting a stipend of $100 per meeting, up to six meetings a month.
Click here for Tuolumne County Candidate list