Lightning Caused Fires Contained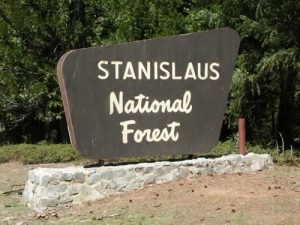 Stanislaus National Forest

View Photos
Tuolumne County, CA — Two lightning caused fires were contained this evening in the Stanislaus National Forest.
A 10 ft. x 10 ft. fire was located and quickly extinguished just outside the community of Cold Springs.
In addition, an eight-acre fire was contained in the area of Kibbe Ridge, near Cherry Lake. Fire officials will continue to monitor for lightning caused fires across the Sierra Nevada over the next couple of days. Click here to read the latest about a Red Flag Fire Warning for the Stanislaus National Forest.