Twain Harte Eases Water Restrictions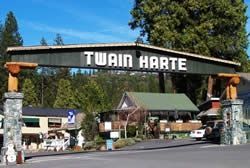 Twain Harte

View Photos
Twain Harte, CA — Following Tuolumne Utility District's (T.U.D.) lead, Twain Harte water officials voted to relax restrictions.
As reported earlier, last night T.U.D. voted to lower the district's mandatory water conservation level from 50% to 25%.  Today, the Twain Harte Community Services District (THCSD) Board voted unanimously to do the same. THCSD is a wholesale  customer of T.U.D.  Twain Harte's water officials say a recent T.U.D. water supply status evaluation showed that the 50% conservation level is no longer needed to make it through the year.
General Manager Tom Trott praised customers for their conservation efforts, noting that at one point customers reached a 60% conservation level. However, Trott cautions, "We can't count on El Niño to save us. The National Weather Service is predicting a weak-to-moderate El Niño this fall, which, according to past records, has resulted in more dry years than wet years in our area."
Here are THCSD's changes to the existing Phase III Mandatory Water Conservation Measures allowing for a 25% conservation level.
Excessive-use penalties apply to customers who use more than 90% of last year's water use.
Lawn watering is permissible on specified landscape watering days.
Landscape watering is allowed between 7:00 p.m. and 9:00 a.m. on Wednesday and Saturday for odd numbered addresses and on Thursday and Sunday for even numbered addresses.