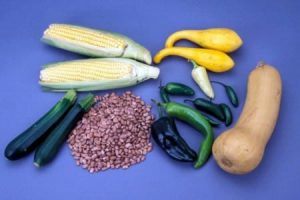 Vegetables

View Photos
Sacramento, CA — A Mother Lode Assemblyman applauds the Governor's signing of the budget, which includes funding of the Agriculture Education Incentive Grant.  This grant funnels around $4.1 million to state schools.
Assemblyman Frank Bigelow says, "I am proud that Governor Brown listened to the voices of tens of thousands of high school students who wrote letters and stood on the steps of the Capitol demanding action to save their Ag education programs. Now, thousands of high school students throughout the state will continue to learn the early fundamentals of agriculture, including crop planning and planting. This is a victory not only for these young students, but for the future of California's agricultural industry."
Bigelow says the grant funds 315 local Ag programs that teach 78,000 high school students basic agricultural skills.  He has also co-authored AB2033 a bill, which would ensure future funding of the grant. That bill has already passed the State Assembly and is now being considered in the Senate.