Lawmakers Approve Fundraising Blackout Periods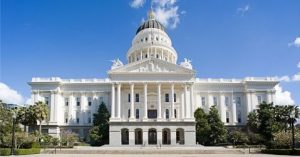 California State Capitol

View Photos
Sacramento, CA — California lawmakers will not be able to fundraise during key budget periods as part of legislation making its way through Sacramento.
The Senate approved SB 1101 on a 32-1 vote yesterday, and sent it to the Assembly. The bill was introduced by Democratic Senator Alex Padilla. It would ban fundraising during the final 30 days of the legislative session, when most of the contentious bills are being debated. The ban would run May 14-June 15.
The only lawmaker voting against it, Republican Joel Anderson, said he feared that fundraisers could be held prior to the ban, but checks may arrive afterwards, which could create legal problems.