Berryhill Mokelumne River Designation "Unwise"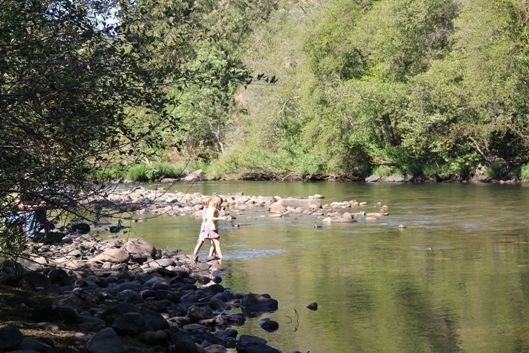 Kids enjoy the Mokelumne River

View Photos
Mokelumne Hill, CA — The State Senate passed legislation that would designate 37 miles of the Mokelumne River a Wild and Scenic River.  That stretch of the river is in Calaveras and Amador counties.  Mother Lode State Senator Tom Berryhill calls SB 1199 an "unwise and inflexible" bill that could harm his district when it comes to water supply.
"This legislation significantly restricts parts of my district's ability to meet its own future water needs and effectively eliminates future options to manage the state's water," said Berryhill. "SB 1199 would cut short and effectively derail a regional planning effort by a diverse group of stakeholders. This makes no sense at this time."
Despite Berryhills objections that the designation would prohibit dams and diversions while restricting land use along the river just when the state needs the water most, the Senate voted 22-12 yesterday in favor of the protection.
One additional note: On Wednesday the Calaveras County Water District Board of Directors voted to request that the Calaveras County Board of Supervisors to reverse its position in support of the state Wild and Scenic designation for the river.  Directors called for the bill to be halted to allow a "collaborative process" to take place among stakeholders. The Board has concerns that the designation would restrict the district's ability to use water reservations it holds on the Mokelumne River, which could potentially impair the district's ability to serve future residents of Calaveras County.
SB 1199 by Democratic Senator Loni Hancock of Berkeley now heads to the Assembly.