McClintock Upset Over Lack Of Salvage Logging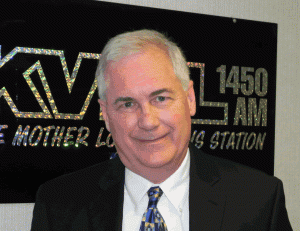 Tom McClintock

View Photos
Sonora, CA — Mother Lode Congressman Tom McClintock is not very optimistic when it comes to future salvage logging on federal land burned out by the Rim Fire.
McClintock says he is pleased that most of the salvage logging is now complete on the 16,000 acres of private land burned in the fire. "On the public lands, however, nothing has been done," he says. "The environmental requirements will not be met until August, just on the study side. That's a year after the fire occurred, and the timber will have lost most of its value. Then, there will be litigation occurring after that which will run out the clock."
Its believed that burned logs have a roughly two year window to be salvaged before they lose all value.
As reported late last month, salvage logging will start soon along developed roadways and campgrounds in the Stanislaus National Forest. However, it will be several months before logging can begin in areas off the beaten path.
Congressman McClintock had introduced legislation to speed up logging on federal land, post Rim Fire. It passed in the House, but he says it failed to gain traction in the U.S. Senate. McClintock's District 4 covers the Sierra foothills, including all of Tuolumne and Calaveras Counties.