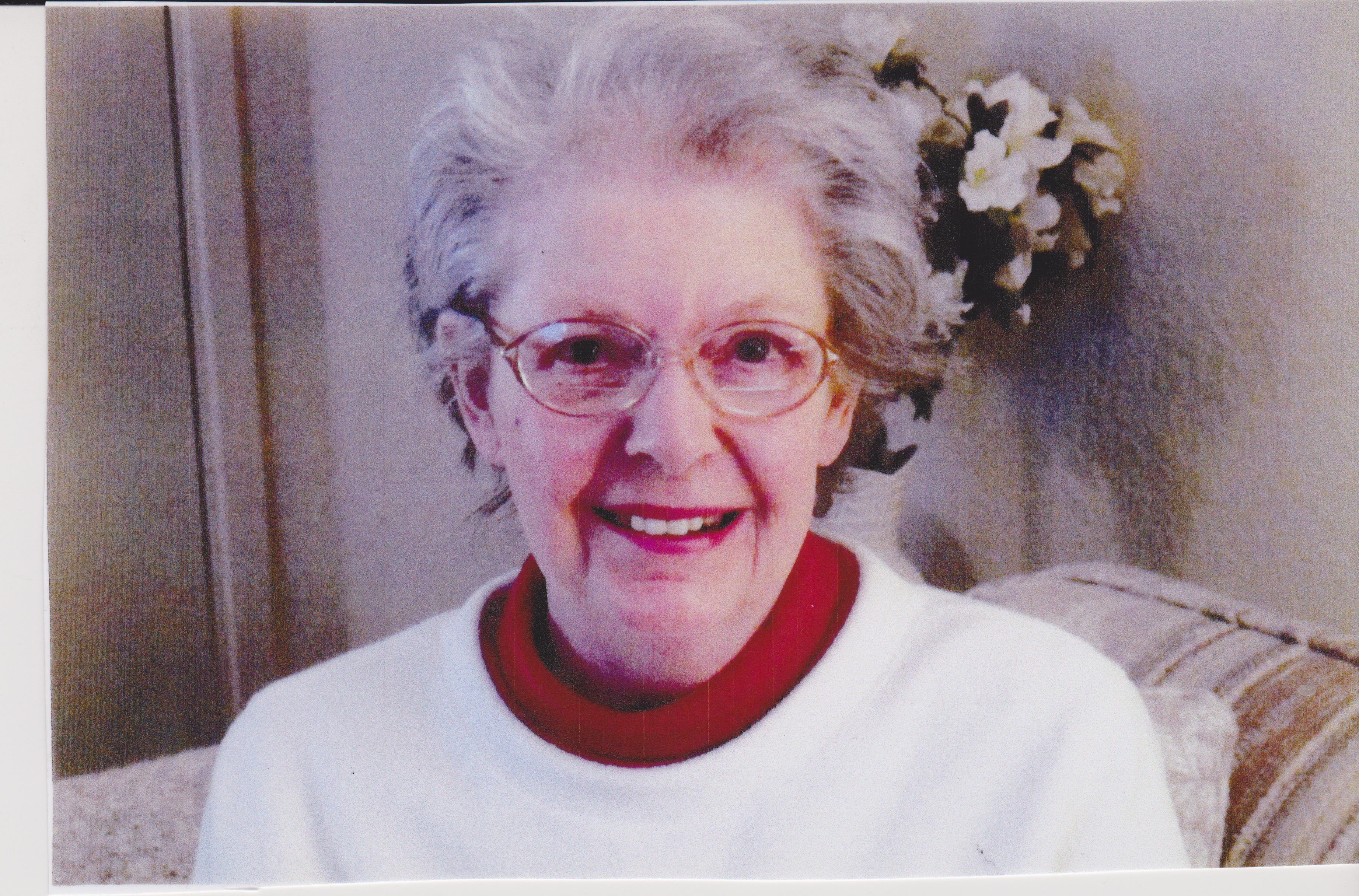 Sara A. Nelson, known as Sally to family and friends, died June 6th at Adventist Health at the age of 83 after a lengthy illness. She was born in Chicago, IL and lived in Oak Park, IL until she was seventeen, except for three years spent in New York during WWII. The family moved to Glendale, CA in 1951 and then to San Mateo, CA in 1953. She received her teaching credential from The College of Notre Dame in Belmont after first attending
San Jose State for two years. Sally married Padraic Nelson in 1959 and moved to the MarysvilleNuba City area.
Sally taught third grade fro three years at Saint Gregory's School in San Mateo before getting married, and for nearly twenty years in Live Oak, CA. She moved to Sonora in 1981 and became a teacher's aide at both Curtis Creek and Sullivan Creek School. Her memories of all the years working with her students brought her great joy and satisfaction that she made a positive difference in so many young Jives.
Sally was an accomplished seamstress from a very young age. She made up her own patterns for most of the beautiful sweaters she knit. She was very talented at crossstitch and leaves behind one unfinished project. In her last few years, she crocheted hundreds of hats, scarves, and baby outfits for the needy, especially for Interfaith Social Services. She leaves behind an astounding bounty of her excellent work. She even dabbled at oil painting to express her feelings from time to time and created numerous framed works of unique art. She loved books and was an avid reader from the time she could read. She always had a book by her side and enjoyed discussing what she was reading. She had a wonderful sense of humor that carried her through life. Many stray cats seemed to find their way to her back porch, and she always loved them and met their needs.
Above all, Sally had deep compassion for all of humanity. She made it her mission in life to do what she could to make the world a better place. Sally was preceded in death by her parents, William and Margaret Morrissey and her husband, Padraic Nelson. She is survived by her son, Thomas Nelson and Heather Frey, her grandsons, Orion and Connor Nelson, her sister, Mary Morrissey, her brother, Stephen Morrissey, and sister-in-law Georgiann, her niece, Theresa Romell and husband, Clifford, and her grand nieces, Marie, Dorothy, and Rose Romell.
Date of Death: 06/06/2019
Age: 83
Residence: Sonora, CA
Services: Wednesday, June 19, 2019 at 10 AM at Terzich & Wilson Funeral Home, 225 E. Rose at Lyons St, Sonora, California. Private interment will be in St. Patrick's Catholic Cemetery in Sonora, California