Rodriguez, Edward "Toot" Charles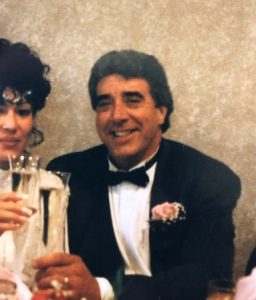 Edward "Toot" Charles Rodriguez passed away Tuesday, June 4th, at his residence in Sonora, CA. He was born March 25, 1950 in Sonora, California to to Charlie and Anita Rodriguez. Ed was a life long residence of Sonora, a Sonora High graduate, class of 1968, and was a General Contractor. He is survived by his wife of 24 years, Alba Rodriguez, his son, Rodrigo Galvez, and 4 grandchildren, Valeria Galvez, Daniel Galvez, and Nicolas Galvez, all of Sonora.
Terzich & Wilson Funeral Home is in charge of arrangements.
Date of Death: 06/04/2019
Age: 69
Residence: Sonra, CA
Services: A Memorial Service will be held Monday, June 17, 2019 at 11 AM at Terzich & Wilson Funeral Home, 225 E. Rose at Lyons St, Sonora, California