Davis Recognized For Time At SRMC
Sonora, Ca — Friends and co-workers gathered at Sonora Regional Medical Center this afternoon to say farewell to longtime CEO Lary Davis.
A well attended ceremony was held underneath a tent in the physicians parking lot. ?We have seen a lot of growth in the community over the years, and it has been a tremendous privilege for me to be able to work with such a fine staff of employees and physicians, to reach out and meet the healthcare needs of our local community,? says Davis. ?It is going to be tough to leave, but also it is time for me to move on.?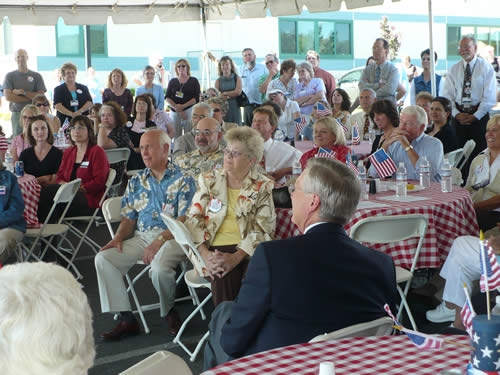 Many people came up front and thanked Davis for his time at SRMC, and in a lighter moment, he was presented a LA Dodgers jacket. In the near term, Davis says he plans to take some time off and relax with his family. He also plans to help Adventist Health with some special projects, and then possibly move on to another hospital with hopes of serving in a leadership role.
?He´s always been here, and he cares so much about the community,? says Julie Kline, Sr. V.P. For Patient Care. ?If you look at the brand new building and what he has done in expanding the depth of healthcare in this community, it is just wonderful.?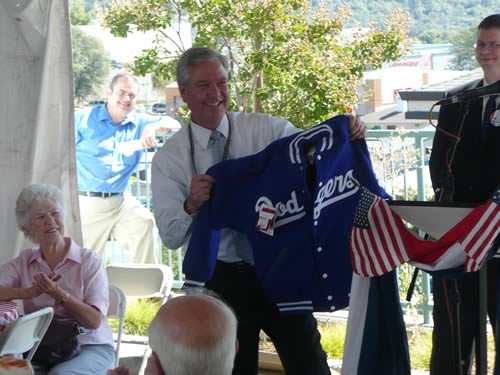 Davis has been associated with SRMC for 22 years, the last 19 serving as CEO.
Jeff Eller will step in as the new CEO effective October 1st. He has served as Vice President at the Glendale Adventist Medical Center in southern California since 2001.
Written by BJ Hansen