Responsible Party Identified In Cold Springs Fire
Sonora, CA — CAL Fire Captain Greg Grizell has confirmed that Mark Wainwright of Kerns Drive in Cold Springs is the party responsible for the escaped debris burn that destroyed a residence owned by Susan Gast Friday afternoon at 29987 Mariposa Drive in Cold Springs.
Serving as a fire investigator, Grizell acknowledged that Wainwright has been cited for the fire that covered approximately 20 acres. Two other homes were damaged. In addition a vehicle on the Gast property and a boat were destroyed.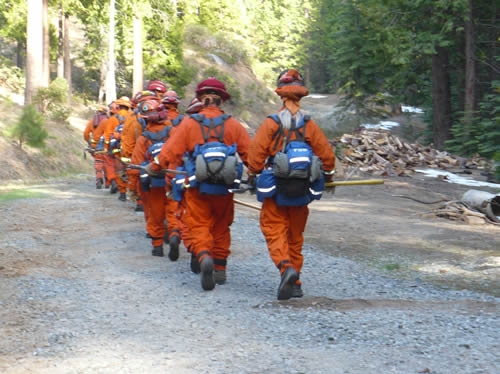 Stanislaus National Forest Public Information Officer Pat Kaunert reports that six hand crews, five engines and three water tenders are on site today in a mopup operation. Patrols will be on site for the next couple of days to detect any flareups.
Agencies involved in fighting the fire and handling public safety included CAL Fire, local fire agencies, Stanislaus National Forest personnel, the Tuolumne County Sheriff´s Office, the CHP and Tuolumne County Ambulance.
No injuries to firefighters, residents or animals occured. According to CAL Fire Batallion Chief Barry Rudolph the fire was initially reported at 3:30 Friday afternoon.
Written by Bill Johnson