Non-Profits Gifted $21,200 By Black Oak Casino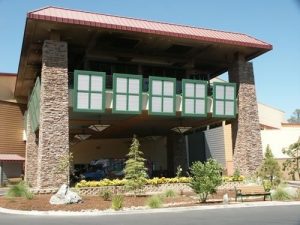 Black Oak Casino

View Photos
Tuolumne, CA — Local non-profits have received an early Christmas gift from Black Oak Casino's annual Community Grab For Cash.
Each November the casino kicks off the Holiday Season with the Community Grab For Cash. One member of a non-profit has thirty seconds in the Cash Cube to grab as much of the whirling $5,000 as possible.
10 non-profits took part in the Grab For Cash this year with Duende Drama and Literature finishing on top with $4,480 "grabbed."
The total amount for this year was $21,200 bringing the seven year total to $96,000.
Written by bill.johnson@mlode.com