Me Wuk Tribe And TCSD Reach Settlement Over Sewer Fees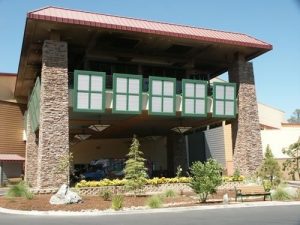 Black Oak Casino

View Photos
Tuolumne, CA — Tuolumne City Sanitation District and the Tuolumne Economic Development Authority, Inc. (TEDA), a federally chartered corporation of the Tuolumne Band of Me Wuk Indians, have settled a dispute over sewer fees and connection charges.
TEDA has agreed to withdraw its notice of claim for past disputed sewer connection fees, and extend a loan to the district so that it can complete construction of its new sewer plant.
In exchange, the TCSD has agreed to allow TEDA, Inc. to apply its prepaid connection fees to a future hotel to be constructed near Black Oak Casino. TEDA, Inc. has also resumed payments on sewer service charges, previously withheld on the grounds the charges were excessive.
TEDA Spokesperson Lester Lingo has released a statement reading, "We believe we have restored a relationship of mutual respect through this settlement. We have always paid our fair share for sewer services, and we have always worked hard to enhance Tuolumne's sewer infrastructure."
TCSD Board Chair Kevin Burns has also released a statement, "The Tribe has been a good neighbor and we are glad to put this dispute behind us and move forward cooperatively."
Tuolumne County granted TEDA's petition to annex an additional 39 acres to the district's service area in 2001 so that TEDA could connect sewer lines to Black Oak Casino. Disputes arose over how the fees were calculated and billed.
Written by bjhansen@mlode.com.