Calaveras County Closes School Vaccination Program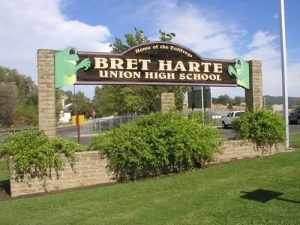 Bret Harte High School

View Photos
San Andreas, CA — Earlier this week the Calaveras County Health Department closed its eight day H1N1 school vaccination program for the year.
Monday vaccination team members made their final stop at Mokelumne Hill, Rail Road Flat and Jenny Lind Elementary schools. Vaccinations were also offered at Jenny Lind Alternative High School.
County Health Officer Dr. Dean Kelaita estimates that vaccinations were given to approximately 50 percent of the students.
"From our series of community clinics that we held in September and October one of the concerns on the part of the parents was vaccine safety because this is a new vaccine and so our predictions were a 50 percent vaccination rate. In order to prevent an outbreak in a school based population a 50 percent rate is pretty good."
Saturday the County Health Department will sponsor an H1N1 vaccination clinic at Bret Harte High School from 9am until approximately 1pm or until the vaccine supply is exhausted. There is no charge for the vaccination.
Written by bill.johnson@mlode.com