Travel Management Plan Will Affect Off Highway Vehicles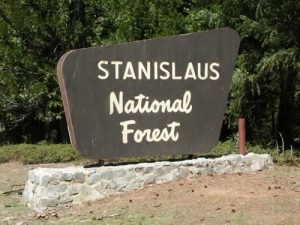 Stanislaus National Forest

View Photos
Sonora, CA — The Stanislaus National Forest is planning to release the final details of its Motorized Travel Management Plan early next month.
Over the past four years officials have been working to create a sustainable system of forest roads in hopes of protecting resources that are damaged by cross country travel.
"The Travel Management Plan will be proposing to add OHV (Off Highway Vehicle) recreation trails to the system, access routes to dispersed camping sites, and change the vehicle class on a number of roads so that you can ride OHV's," says Sue Warren with the Stanislaus National Forest. "It will also provide for quiet recreation where OHV's won't be allowed on Forest Service roads."
In 2005 the Forest Service mandated that all National Forests develop a formal plan where the different types of vehicles are allowed to travel.
The MTM Environmental Impact Statement and Record of Decision will be discussed at a series of meetings over the coming months. The first is scheduled for December 3rd from 5-8:30pm at the Sonora Best Western, Oak Glenn Room.
Written by bjhansen@mlode.com.