Yosemite Extending Merced River Plan Public Scoping Period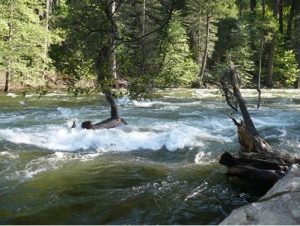 Merced River

View Photos
Yosemite National Park, CA — Yosemite National Park is extending the public scoping period for the Merced Wild and Scenic River Comprehensive Management Plan and Environmental Impact Statement.
In response to public comments the public scoping period has been extended another 60 days coming to an end on February 4, 2010.
Any individual, organization, agency or other interested parties are encouraged to provide written comments no later than February 4.
According to Ranger Kari Cobb the Park is seeking public comment on how to preserve the pristine beauty of the Merced River but at the same time make it available for visitors to enjoy.
Once the scoping period ends the comments will be evaluated and several plans will be selected for public acceptance. One that process is completed whatever plan is chosen will then be initiated.
All written responses should be addressed to the Superintendent, Attention; Merced River Plan, P.O. Box 577, Yosemite National Park, CA 95389. Comments can also be faxed to (209) 379-1294 or click yose_planning@nps.gov for your submission.
The final public scoring meetings are scheduled for this weekend in Sacramento, Berkeley and Los Angeles.
Written by bill.johnson@mlode.com