Tuolumne County H1N1 Vaccination Schedule Underway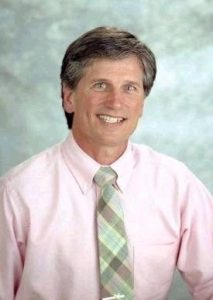 Todd Stolp

View Photos
Sonora, CA — The Tuolumne County school based H1N1 vaccination schedule is well underway.
Tuolumne County Health Officer Dr. Todd Stolp was Wednesday's KVML "Newsmaker of the Day".
Under the direction of Stolp, his staff and school administrators, the five week program opened Friday with morning vaccinations at Pinecrest Elementary and afternoon vaccinations at Belleview Elementary.
Wednesday morning vaccinations will be available at Tenaya Elementary and in the afternoon at Tioga High. The October schedule will close Thursday at Columbia Elementary.
November 2; Soulsbyville Elementary, November 3; Curtis Creek and Transition, November 4; Summerville Elementary, November 5; Don Pedro (am) and Chinese Camp (pm), November 6; Jamestown Elementary, November 9; Twain Harte, November 10; Sonora Elementary, November 12; Summerville High and Connections Academy, November 13; Gold Rush at Country School, November 16; Cassina, November 17; Sonora High and November 18; Mother Lode Christian and Preschool.
Parents must sign off on all vaccinations.
For the rest of the public, the Tuolumne County Health Department's series of community forums regarding the H1N1 virus/vaccine began last night in Twain Harte inside of the Black Oak Elementary School Cafeteria.
The second meeting is set for a six o'clock start at the Groveland Community Hall Thursday evening, October 29th.
The Tuesday, November 3 forum will have a 7pm start at the Sonora Opera Hall on S. Washington.
The series will conclude with a Thursday, November 5th 7pm meeting at the Summerville High School Library in Tuolumne.
Click TUOLUMNE COUNTY HEALTH DEPARTMENT for additional influenza season information.
The "Newsmaker of the Day" is heard each weekday morning on AM 1450 KVML at 6:46, 7:46 and 8:46am.
Written by mark@mlode.com