Law And Justice Center Property Financing To Highlight Supervisors' Meeting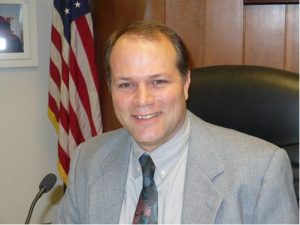 CAO Craig Pedro

View Photos
Sonora, CA — Ways in which to finance the property for the proposed Tuolumne County Law and Justice Center will highlight tomorrow's Tuolumne County supervisorial meeting.
CAO Craig Pedro will present a number of financing methods to the Board. He admits that he favors an internal loan for the $4.2 million purchase of the Gardella property on the south side of Hwy 108 east of the Old Wards Ferry Rd. overpass.
According to Pedro, "My feeling at this stage is that I would like to try and do this through an internal loan instead of paying outside market rates which really aren't that bad at 5.5% and do it internally at 1.25% and just leave external borrowing as an option for the future.
I think if we try and do this internally I think we can do it and save a lot of money over the years and interest payments that we would not have to make."
Pedro adds that if the financing is done internally the property would not be used as any type of collateral.
Click SUPERVISORS AGENDA for today's program.
At 9am click SUPERVISORS MEETING for the live audio stream of today's meeting brought to you by Blue Mountain Minerals.
Written by bill.johnson@mlode.com