Yosemite Waterfalls Alive Following Storm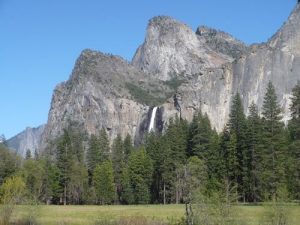 Yosemite - Bridalveil Fall

View Photos
Yosemite National Park, CA — Thanks to the remnants of the super typhoon that blew through the Mother Lode two waterfalls have come alive at Yosemite.
According to Ranger Scott Gediman the Park received plenty of rain … so much so that Yosemite and Bridal Veil, bone dry a week ago, have returned to a spring like appearance.
Gediman adds there was a light dusting of snow at the higher elevations. At this hour Tioga Pass (elevation 9,945 feet) remains closed.
In addition the water level of the Merced River has definitely shown an increase over the past 24 hours.
No vehicular accidents were reported. There were some fallen tree branches but no significant damage in the Park has been reported.
Written by bill.johnson@mlode.com