County Health Office Prepares For Influenza Season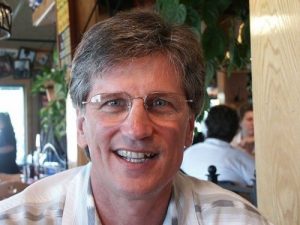 Dr. Todd Stolp

View Photos
Sonora, CA — The Tuolumne County Health Department is preparing itself for a "double dose" influenza season.
County Health Officer Dr. Todd Stolp and his staff, along with a number of other agencies, attended a Wednesday afternoon Health Emergency Preparedness Advisory Committee meeting. The purpose of the meeting was to discuss the distribution of vaccine for the seasonal influenza and the H1N1 virus.
Dr. Stolp has confirmed that this year's seasonal influenza vaccine is now available from a number of private physicians. It is also available at the Safeway Pharmacy.
He added that the seasonal flu shots will be available at this year's Health Fair scheduled for October 20-21 at the Mother Lode Fairgrounds. The H1N1 virus vaccine will not be ready for public consumption until October.
Even if the latter is available in time for the Health Fair, Dr. Stolp commented, "We won't be administering the two vaccines at the Health Fair because of the potential confusion concerning the target groups for the two vaccines."
The seasonal flu vaccine is a "must" for those 50 and older while seniors, for the most part, do not have to be concerned with contracting the H1N1 (Swine Flu) virus. 
Written by bill.johnson@mlode.com