Twenty-five SPI Millworkers To Lose Their Jobs Friday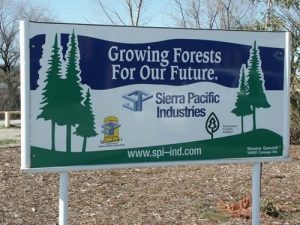 Sierra Pacific Industries

View Photos
Sonora, CA — Approximately 25 Sierra Pacific Industry millworkers will lose their jobs Friday.
According to Community Relations Manager Mark Luster another 25 will lose their jobs on Friday, August 21. The remaining members of 150 employees on staff at the Standard facility will lose their jobs the end of the month.
Following the first of September several sawmill workers will be retained to maintain and service the mill so it could be reopened quickly in the event of a 180 degree turnabout in the wood products industry.
Written by bill.johnson@mlode.com