Fire Restrictions In High Hazard Areas Of Stanislaus National Forest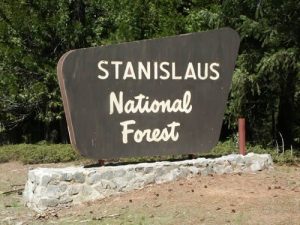 Stanislaus National Forest

View Photos
Sonora, CA — The Forest Service today announced that, because of high fire danger, effective this Wednesday, a Forest Order enacting temporary fire restrictions will go into effect in High Hazard Areas of the Stanislaus National Forest (NF).
The fire restriction prohibits campfires, briquette barbecues, and smoking outside developed campgrounds in designated High Hazard Areas of the Forest. Welding and blasting also are prohibited, except by special permit.
Forest Supervisor Susan Skalski noted, "Hot, dry weather and tinder-dry conditions continue to persist in high hazard areas of the Forest. This Forest Order serves as an extra measure to help reduce the potential for large and damaging wildfires. We are asking the public's cooperation in helping us prevent destructive fires before they start."
Violations of the prohibitions is punishable by a fine of not more than $5,000 for an individual or $10,000 for an organization, or imprisonment for up to six months.