Lake Don Pedro Set For Independence Day Fireworks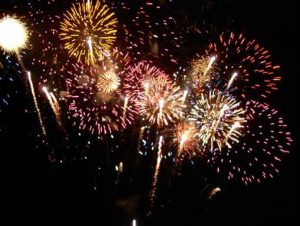 Lake Don Pedro Firework (file photo)s

View Photos
Lake Don Pedro, CA — South Tuolumne County is set for another spectacular fireworks show at Lake Don Pedro Independence Day evening.
According to Carol Russell, District Manager; Don Pedro Recreation Area, the 30 minute show will start at 9:30pm Saturday. It is suggested you arrive early to get a good parking spot.
Parking will be available at Blue Oaks Campground. There will also be parking at the helipad and barge. Admission for the show is $7 per vehicle.
Russell adds that many people come as early as 4pm with friends and family for what amounts to be a tailgate party.
Russell reminds those in attendance that fireworks are strictly prohibited in Tuolumne County. In addition patrons are not allowed to bring their dogs to the fireworks show.
The 2009 show will serve as a fundraiser for the Gold Chain Lions Club. Sponsors include the Recreation Agency, Moccasin Point Marina and the Lake Don Pedro Marina. Donations have also been received from private houseboat owners.