Budget Hearings To Continue For Calaveras County Supervisors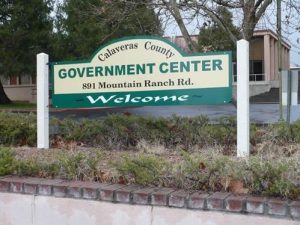 Calaveras County Government Center

View Photos
San Andreas, CA — Budget hearings will continue for the Calaveras County Board of Supervisors today following the 90 minute lunch break at noon.
According to CAO Bob Lawton this year's budget calls for a 10 percent reduction in county staff at a time when the county's unemployment rate has reached 13.5 percent.
When all is said and done the 2009/10 fiscal budget calls for a 9.7 percent decrease in General Fund support for county services, supplies and staff from a year ago.
As Lawton pointed out a week ago the difference between declining revenues and expenses now stands at approximately $6.4 million. Close to 50 county employees will undoubtedly lose their jobs. In addtion a number of county library branches are expected to close.
Monday Lawton could only describe the new fiscal budget in these terms, "It's probably the bleakest in many years."