Injured British Army Major Scales Yosemite's El Capitan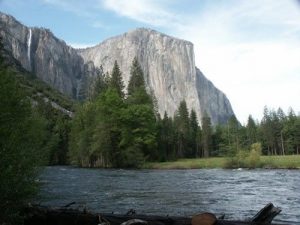 Yosemite - El Capitan

View Photos
Yosemite National Park, CA — A seriously wounded British Army major successfully scaled El Capitan this week.
Phil Packer was injured this past February while serving in the Basra region of Iraq. The 36 year old Royal Military Police Officer was told he would never walk again after suffering a bruised heart, damage to his ribs and chest and the loss of the motor and sensory use of his legs.
Packer immediately decided on a course of action. Initially he planned and raised a million pounds for his wounded peers. He then decided on three challenges: row the English Channel, complete the Flora London Marathon and climb a mountain.
That mountain turned out to be Yosemite's El Capitan. Admittedly Packer doesn't like heights. He quickly realized that his greatest challenge would be the pullups. Because of a lack of strength in his legs he had to pull himself up on a bar. Packer was basically in a cradle seat. The El Capitan climb, he says, is the equivalent of 4,000 pullups.
"My arms and shoulders are very achy … in fact my whole body is achy. I believe I'm over my vertigo problem. It was a little bit cold and wet on the first night but the next three days it was absolutely glorious. I thoroughly enjoyed looking at the most tremendous views I have ever seen."