Tuolumne County To Help Displaced Employees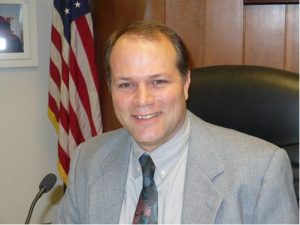 CAO Craig Pedro

View Photos
Sonora, CA — At this morning's Tuolumne County Board of Supervisors meeting, CAO Craig Pedro listed a number of ways in which the county will seek to help those who are being displaced by the $7.2 million deficit for the 2009/10 fiscal budget. 
Pedro stated that displaced county employees will be first in line for the few vacancies that now exist. In addition displaced employees will receive priority status for upcoming vacancies.
Pedro added that workshops will be established in conjunction with the county's Human Resources Department, Mother Lode Job Training, Job Connection and the Economic Development Authority (E.D.A.).
Displaced employees will also be counseled on Cobra (health insurance), PERS and re-employment rights and opportunities.
99.7 positions are being eliminated. Approximately 31 jobs will be transferred via VNA-Hospice to privatization under the Sonora Regional Medical Center umbrella.