Angels Camp Resident Arrested For Stolen Check Scheme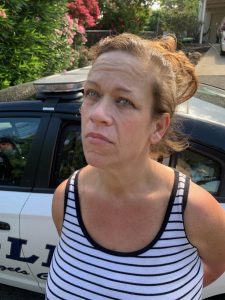 Louise Walsh

View Photo
Angels Camp, CA — The Angels Camp Police reports that a suspect allegedly stole a check out of the PO Box of one person, and used a stolen ID from another to cash it.
The identities of the victims were not released by law enforcement, and limited details are available. However, it is known that the suspect, 48-year-old Angels Camp resident Louise Walsh, has been arrested on two counts of elder abuse, as well as mail theft and forgery.
The investigation into the incident began this past weekend when a victim reported that a check was taken from a mail box and cashed using someone else's driver's license number. The second victim, with the driver's license number, was then contacted, and told officials that the card (driver's license) had been stolen from her purse a few weeks ago.
The investigation led to Walsh, a mutual acquaintance, and she was arrested yesterday morning in the 500 block of Amador Avenue and booked into Calaveras County Jail.