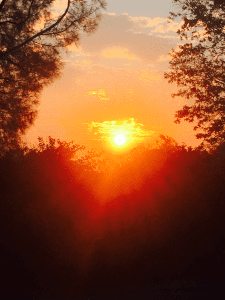 Sun

View Photo
The hottest temperatures so far this season, will be possible over the weekend.
Strong high pressure centered over the Desert Southwest is forecast to build northwestward this weekend, bringing potentially the hottest weather so far this Summer to the inland areas of Northern California.
According to the National Weather Service, the high temperatures this weekend are forecast to range anywhere from one hundred to one hundred ten degrees across both the Mother Lode and the Northern San Joaquin Valley.
The overnight lows are forecast to be mild, particularly on Saturday night, ranging from the upper sixties to upper seventies. There will be little or no relief from the Delta Breeze.
The heat is forecast to moderate early next week as high pressure will retreat allowing a return of the Delta Breeze.
Anyone with outdoor activities this weekend should be aware of the potential for much hotter weather and plan accordingly.