Two Power Outages In Calaveras County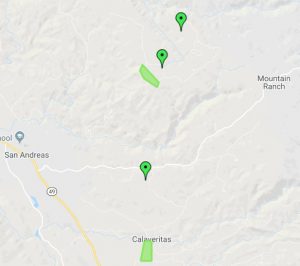 Mountain Ranch and Calaveritas power outage

View Photo
Calaveras County, CA — PG&E is reporting a couple of power outages in Calaveras County.
One is impacting 23 customers in the Calaveritas area along Fourth Crossing, Calaveritas and Costa roads. The other is in the area of Mountain Ranch where 12 customers along Sierra Vista Lookout and West Murry Creek Road, off Doster Road.
The lights went out in both areas just before 9 a.m. The utility reports that crews are assessing both situation to find a cause and at this point have not connected them to the fires. The posted repair time for these outages is 8 p.m.