Deputies Arrest Domestic Abuse, Burglary Suspects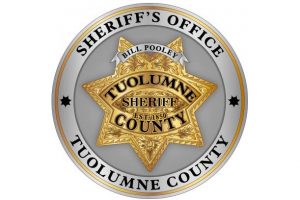 Tuolumne County Sheriff's Office Logo

View Photos
Sonora, CA – Sheriff's officials are sharing details of arrests involving domestic abuse and a botched burglary.
According to Tuolumne County Sheriff's spokesperson Sgt. Andrea Benson, deputies conducting an eviction at a home on North Fork Road in Long Barn report that a man later identified as 19-year-old Dalton Scales of Ceres jumped out of a window and ran on foot. Still inside the residence, they found a female juvenile from which the suspect is restrained.
While deputies located Scales nearby a short time later, he gave them a false name, but a subsequent search of his backpack uncovered an ID confirming his identity. As a deputy attempted to arrest and place the suspect in handcuffs for a violation of a restraining order, Scales resisted and attempted to punch the deputy in the face. He then ran off, leading deputies on a short foot pursuit before he was taken into custody.
Deputies later learned that during an earlier argument, Scales grabbed, hit and bruised a female victim on her legs and arms, also holding her by the throat, restricting her breathing for several seconds.
He was charged with spousal abuse, resisting arrest with force or violence, providing a false identity of a real person to avoid arrest and violating a criminal protection order. He was booked into Tuolumne County Jail and received a $55,000 bail.
Surveillance Footage, Clothing Tie Suspect To Attempted Burglaries
Benson shares that deputies tied four people in a white van, parked near a building at Condor Earth Technologies on Brian Lane in Columbia to criminal activities there.
Last week, two of the men were seen on surveillance video as they got out of the van, walked next door to Heritage Self Storage, and attempted break-ins into numerous storage units. While the acts caused significant damage to the doors, they did not appear to gain access inside. The men, after spotting the camera at Condor Earth, knocked it down.
However, deputies were able to identify one of the men as 21-year-old Cole Cranstoun of Sonora. Investigators also retrieved the van license plate from the footage, tracked down the vehicle, and during a search found clothing worn during the attempted burglary along with the damaged surveillance camera that was taken from Condor Earth Technologies.
According to Benson, deputies found Cranstoun at the Tuolumne County Superior Court in Sonora and placed him under arrest. He admitted to the events that occurred at the storage unit and was booked into the Tuolumne County Jail for attempted burglary, criminal conspiracy, and petty theft, and given a $15,000 bond. She adds that the investigation into the other suspects is still ongoing.