New Details Released On HWY 108/120 Crash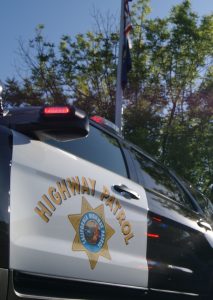 CHP patrol car

View Photo
Keystone, CA – Initially called out as a five car pileup on Thursday afternoon, the CHP now reports just two vehicles were involved in the crash in the Keystone area of Tuolumne County.
The wreck happened during the evening commute just after 4:30 p.m. in a two-lane stretch of the highway east of the J-59/La Grange Road intersection, as reported here. The CHP details that 78-year-old Violet Auxildadora Baker of Sonora, at a speed of about 55 mph was driving a 2006 Ford Escape eastbound. For an unknown reason, according to the CHP, she allowed her vehicle to drift over the double yellow lines straight into the path of a 2011 Chevrolet pickup being driven by 38-year-old Michael Smith of Oakdale. The two vehicles collided, sending Baker's car smashing into a fence.
Subsequently, Baker was taken by ambulance to Adventist Health of Sonora for treatment of moderate injuries and Smith suffered minor injuries. The CHP relays that alcohol or drugs are not considered to be a factor in this collision.