California Jobless Rate Holds Steady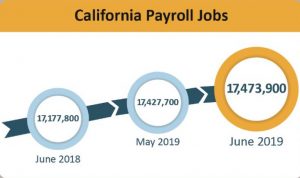 EDD Payroll jobs gains for June

View Photos
Sonora, CA — California's unemployment rate held steady at 4.2% in June.
The state Employment Development Department says Friday that California added 46,200 nonfarm payroll jobs during the month, the second-largest increase this year. The June unemployment rate is near the record low of 4.1% set from July through December last year.
In Calaveras County, the rate climbed from 3.3 percent in May to 3.8 percent in June. In Tuolumne County, it jumped from 3.9 percent to 4.4 percent last month. The county with the lowest rate of 2.2 percent is San Mateo and the highest unemployment rate is in Imperial at 18.6 percent.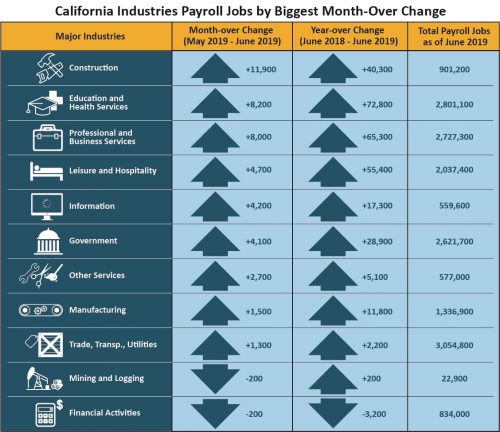 As shown in the EDD chart above, job gains occurred in nine of California's 11 major industry sectors. The biggest increase was 11,900 jobs in construction of both commercial and homes. The sectors that lost jobs were mining and logging and financial services, both were down 200 each.
The U.S. unemployment rate rose to 3.7 percent in June.