Kuiken Will Speak About State Of Stanislaus National Forest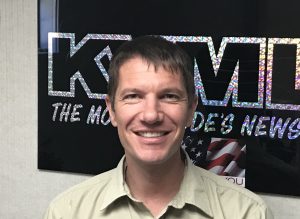 Jason Kuiken

View Photo
Sonora, CA — The supervisor of the Stanislaus National Forest will talk about repairing storm damaged roads, recovering from the Donnell Fire, implementing the Master Stewardship Agreement and planning for long-term projects.
Jason Kuiken will be the guest on this weekend's Mother Lode Views. Kuiken stepped into role in October of 2017 after previously serving as deputy supervisor for the Okanogan-Wenatchee National Forest in Washington.
The heavy snow this past winter has made it difficult to open some of the high country roads, and Kuiken will provide an update. He'll also talk about planning efforts underway to repair some of the storm damaged roads from 2017. He is also planning to put together a plan to address and improve the long-term health of the forest.