New Size Estimate For Whiskey Fire in Calaveras County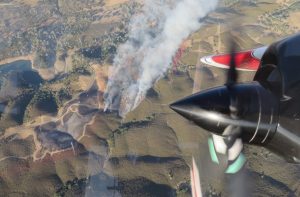 Whiskey Fire In Valley Springs

View Photos
Valley Springs, CA — Crews have gained 80-percent containment on the Whiskey Fire that ignited yesterday evening in Valley Springs.
By around 8pm, CAL Fire reported that the forward rate of spread had been stopped at 45 acres. Better mapping now indicates that the fire is only 27 acres. Crews will work throughout today to gain final containment, rehab the control lines, and mop-up the incident. The fire is located at the Whiskey Creek Day Use Area of New Hogan Lake.
The cause of the blaze remains under investigation.