Sonora Working On Housing Element Of General Plan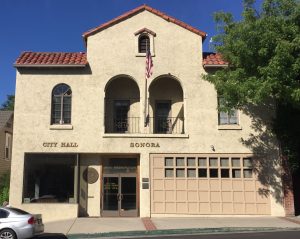 Sonora City Hall

View Photo
Sonora, CA — Housing needs and programs will be the focus of an open house next week at Sonora City Hall.
City Planner Paula Daneluk, notes, "We are doing an update to the housing element of the General Plan. The General Plan is the document that governs the policies and programs for the city."
It is updated every five years, so city leaders are hoping for strong community input. The open house will run this coming Wednesday from 3-6pm in the city council chambers.
The state projects the city will need to see at least 115 new housing units by the year 2024 to meet population demands. Of those, 25 should be very low income, 20 low income, 20 moderate income and 50 above moderate income. Tuolumne County, as a whole, was assigned a number of 640 from the state.
City staff will take the input from the open house and draft revisions to the housing element. The document will then go to the planning commission and eventually to the city council. Adoption of the plan is anticipated by around September.