Search Of Trashed Drug Den Yields Arrests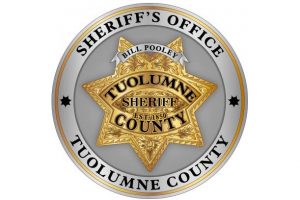 Tuolumne County Sheriff's Office Logo

View Photos
Sonora, CA – Deputies took three into custody, including a wanted man, following a high-risk supervision team probation search. Another man remains at large.
According to Tuolumne County Sheriff's spokesperson Sgt. Andrea Benson, the search, conducted Tuesday afternoon, involved home and property on Gunsight Road in Columbia.
"When the team arrived, wanted man 34-year-old Shon Cormack, ran from the residence," Benson recounts. "Deputies contacted 31-year-old Gina Cassettari, 55-year-old probationer Thoris Foster, and 35-year-old Michael Owsley, who is on post-release community supervision and wanted for a probation violation."
A search of the home and occupants turned up drug paraphernalia, methamphetamine, scales, and drug packaging, Benson states, adding that the outside of the home was surrounded by trash, broken sewage pipes and scattered human feces.
Foster was arrested and booked into the Tuolumne County Jail for possession of methamphetamine for sale, possession of drug paraphernalia and possession of a cane sword. She was assigned a $15,000 bail. Owsley was arrested for the probation violation. Cassettari was booked for possession of drug paraphernalia. Cormack is still at large.